A very exciting opportunity for young people to train and be coached in the open water. Windermere 2017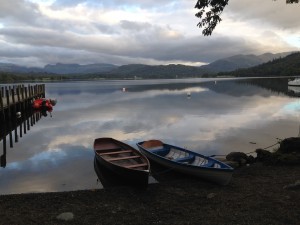 These squad sessions are designed to support young people aged between the ages of 8 – 18 years to get into the open water, have fun and learn some essential open water skills, whilst building their confidence.
Date: Thursday 18th May for 5 weeks. 
Time: 5.15pm – 6.15pm First week to meet 5pm
Cost: £75
Venue: Windermere Outdoor Adventure Center. Venue website
Wetsuit compulsory Venue – Your suit must fit well to ensure you stay warm.

We will be running two squads along side each other so no matter how much open water experience you have we will be able to cater for you. There will also be an opportunity to move between squads if need be. The two squads:
8 – 14 years old – This squad is for confident pool swimmers that would like to give open water swimming a try. The 5 week course will go through everything from being safe in the open water, open water skills, racing tactics and mostly having a lot of fun whilst doing this. Swimmers must be able to swim 200m confidently without stopping. SIGN UP HERE
12 – 18 years old – This squad is more advanced for those that can swim greater distances or already have experience in the open water. We will take through safe swimming, open water skills and race tactics, the squads are designed to be a lot of fun and a great learning environment. Swimmers must be able to swim 500m confidently without stopping. SIGN UP HERE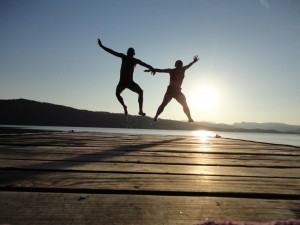 We will cover: Warm ups, acclimatization, entering the water safety, sighting, drafting, turning, swimming around others, mass starts and race tactics.
You will need: 
A well fitting wetsuit, please make sure this is the case as something too loose may end in the swimmer getting too cold.
Warm clothes for after
Flip flops
Food and drink
Normal swim wear, hat and googles.
Personal medication – Please bring inhalers to the waters edge.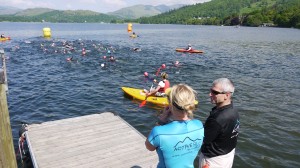 Safety: We have an amazing safety team that has worked together for 7 years, they are all qualified and trained professionals so you are in the best of care.
Coaches:
Paddy –  BTF level 2 coach and head coach at Kendal Tri as well as working with Active Blu to support the pool and open water squads. Represents GBR for his age group and has significant triathlon coaching experience.
Emma – BTF level 3 coach and coaches OW across the world, races OW events and works with youth, junior elite and age group athletes.
Please note dependent on water temperature and ability of swimmers we may do some dry side work pre or post swim to keep everyone warm. If conditions are not safe or water quality does not meet required level on any of the weeks we will reserve rights to postpone the session to the weeks following the 5 week course.
It is essential that each Youth and Junior swimmer has a parent or guardian in attendance throughout the session, in case the swimmer needs to get out for any reason. There is no exception for this.
Please note: These sessions will only run if we achieve the minimal number to cover the costs of the safety team, coaching team and venue hire.
 Any questions, please email: emma@activeblu.co.uk