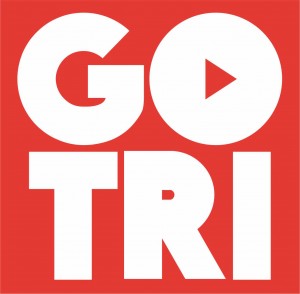 Active Blu – Triathlon England bring you 4 Aquathlons on the shores of Lake Windermere.
OPEN WATER SWIM – TRAIL RUN.
Mid Week Thursday Night Aquathlon Series – Along side normal OW training nights.
If you are 16 years or over and fancy an Open Water Swim, followed by a flat trail Run through the beautiful grounds of Brockhole – These events are for you.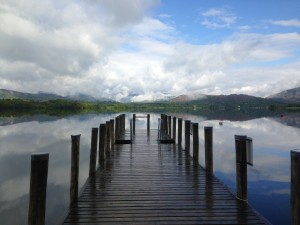 These Aquathlons are aimed at anyone wishing to take part in events, whilst also allowing a perfect opportunity to develop their swim, transition and run.
Inspiring words from Maria Woods – July 2014
Too Shy to Tri!!! Go Tri – By Maria Woods
"If I could have seen myself swimming 200 metres and then ripping off my wet suit to run 2km around Brockhole, I would never have believed it was me…. and just 2 weeks later find myself doing a 300m swim followed by a 3k run. But of course it was me and I was taking part in the Auathlon series organised by Emma at Active Blu. And now I find myself looking forward to the next Aquathlon, 400m swim and 4k run and it feels brilliant. 
So would you believe it if I told you just 3 years ago I could barely put my head under the water let alone attempt a freestyle stroke, and regarding running, it was so long ago it hurts my brain to even begin to remember. 
With that said, from a true novice, I would just like to say that if you can see a glimpse of yourself anywhere in this, then definitely give it a go. I really did feel that I would never be able to do it and also felt that it would only be for the super fit and competitive. All I can say is that with the support and encouragement of Emma at Active Blu I gave it a Tri and felt such a massive feeling of achievment. I have even managed a few extra little runs and might just see myself getting into this multi-event malarky. Thank you Emma for all your support and encouragement.Loving it!!"
This friendly event, will have chip timing to help monitor your progression and a fully measured course.
Give it ago and sign up for all 4……These are great training events and offer one of the best venues to race from in the world. 🙂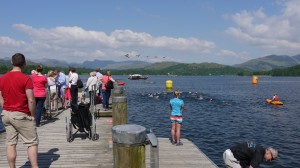 Enter Now: Please click one of the links below
1.  Thursday 17th July – 200m Swim – 2km Run
2.  Thursday 31st July – 300m Swim – 3 Km Run. 
3. Thursday 14th Aug – 400m Swim – 4km Run.
4. Thursday 28th Aug – 500m Swim – 5km Run. 
Please Note. For all 4 Events: Active Blu Members £15 – Non members £30.
Sign UP FOR THE 4 EVENTS here.
REGISTRATION IS AT 5.30pm / 6.00pm for 6.30pm START.
Venue: Brockhole, Lake District Visitor Center, Lake Windermere.