Safety Team
The Active Blu safety team are some of the best trained kayak and shore base team in the UK. Training regularly through out the summer and working on many of the large swim and training events within the Lake District, the crew ensure the safety of each and every swimmer no matter of what ability.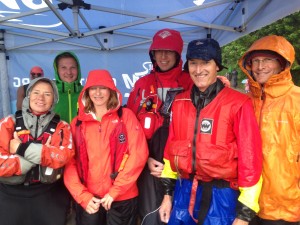 A few of the Safety Team – Having a well deserved break on a wet day in the Lakes.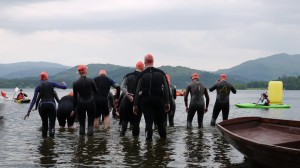 In the team we have 3 BCU lifeguard assessors that train, deliver and assess kayak teams across the country, all our other experienced crew hold their SESA award and train in our emergency procedures and emergency action plans within Active Blu staff training sessions.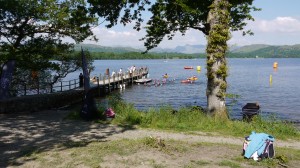 They are also keen swimmers and know what its like to be in the water and what type of support the swimmer is looking for.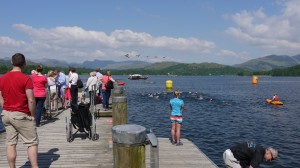 The team is there rain or shine and in such a beautiful environment you want to be in the best care.