121 Video Analysis Consultation
 Thursday 8-9.30am and Thursday 12 – 13.30
Thursday Online Booking System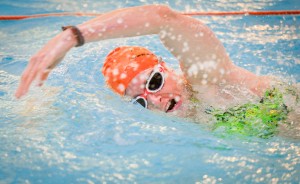 Duration: 75 – 90 mins
Cost: £115 for 1 session (1 Person)
Venue: Lancaster 315 Health Club. 
 Times – Thursday mornings and Friday evenings
Thursday Sessions Can be booked here
This process of video analysis is aimed at all levels of freestyle swimmers. Whether you are looking to perfect your swimming stroke or wanting to identify aspects of your stroke that are holding you back.
Using high quality HD video footage you will have the opportunity to see yourself swim from above and below the water from many different angles.
The analyses of the footage will take place on poolside, identifying points in your stroke that are holding you back in the water. We will highlight drills, techniques and training methods that will help you move forward with your performance and improve your efficiency through the water.
Once we ascertain the areas required for development within your stroke, we will get back into the water and practice the drills and techniques required to make the improvements in  your stroke.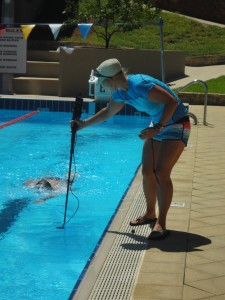 At the end of the consultation, you will walk away with a DVD of your swim stoke and full analysis, along with an individualised development training plan and the drills you need to practise to help support your progression.
Please bring a USB stick for your video footage
 With such a process, we would recommend that you would only need 1 follow up session 8 – 12 weeks after your initial consultation.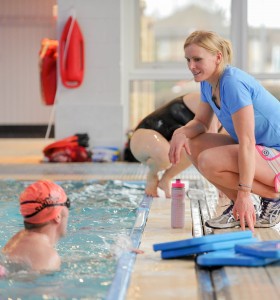 Testimonials. 
UK  
Cheryl 
"We cannot recommend Emma highly enough. My husband and I were at very different stages in our swimming: my husband comparatively new and me with almost 40 years' experience of self-taught front crawl (and ingrained habits to unlearn).  The video analysis itself was a revelation for us both, and shot  from all angles, all aspects of the stroke were captured – no hiding places! Emma went through it very thoroughly, explaining clearly what was holding us back in the water but also pointing out what we were doing well.
I'd been on a seemingly downward spiral that people had said was simply due to "getting older," but a couple of small tweaks picked up within the first five minutes proved to be the key that unlocked the door. However, it was about so much more than simply taking us through a series of drills. Even before we'd entered the water, Emma had spent a good 20 minutes or so learning not only our swimming goals and hopes but also getting to know our very different personalities and mindsets, and this enabled her to intuitively work out how best to coach us as individuals rather than a "one size fits all" approach.
We both came away from the course on a real high and there was lots of excited talk on the journey home. Emma's coaching is perceptive yet  intuitive and doesn't overload you with too much information so it's easy to focus: if, like me, you're an over-thinker, less is often more! Since the course, we've both been practising our two or three recommended drills (which are easy to carry out even when sharing a busy lane with other swimmers) and whilst it's not all about "times,"  have knocked between 10 and 20 seconds off our 100m splits!
Genuinely warm, friendly and encouraging, Emma's positivity is infectious and for the first time in many months, I am loving my swimming again and cannot wait to get to the pool and believe that, even in my fifties, I still have the capability to improve".
Joe 
"I am glad I decided to stop neglecting my swim…especially with my first ever Ironman 70.3 only 6 months away (I've only ever done a few sprint triathlons!). Based on pace, I thought I was a pretty good swimmer…turns out I had plenty to work on! Your enthusiastic and professional approach to the video swim analysis and subsequent drills session resulted in a rapid improvement in speed and efficiency (it is saving me on average 5 seconds over 25 meters – wow!). Whether it was as simple as improving my breathing technique or as complicated as refining/establishing I thought your advice was first rate. The online app for follow up work is really helpful too with clear, easy to follow drills and training plans. I could not recommend you and ActiveBlu highly enough. My wife definitely regrets getting this for me as a Christmas present as now I am quicker than her!"
Claire Humphris
"Emma exceeded my expectations in every way possible. The analysis was broken down, step by step so I could clearly see the areas that needed focus. Being guided through how to improve, not just in theory but actually on land and in the water afterwards was a very rewarding experience. Emma's positivity was amazing, I felt like I had Everest to climb, yet Emma made me look at it as a super exciting challenge which will be so rewarding down the line. I can't recommend her enough!"
Amazed Mike 
"Emma did in one hour what I have not managed in many hours of training and coaching, practising the wrong things. She did the important things in the first 2 minutes.I went from an asymmetrical one sided breather with a dropped left elbow and useless left arm pull to swimming  with a relaxed, symmetrical, high elbow, rythmical stroke, 3 seconds a length quicker, and it felt great. And she did it with a smile."  
 Australia – Perth 
"I would like to thank you for my swim smooth session when I came down to Perth for Mandurah 70.3 earlier this month.I had an amazing swim at the race!  I was able to post a 26:28 which was 5min faster than Austin 70.3 just 13 days earlier.  Must have been quite the session 🙂 I have been in the pool quite a bit over the last couple of weeks, focusing on the areas Emma suggested.  My swim has completely changed! I have found that I'm easily holding paces that I used to swim hard for! I have been reading the book I was given, a little bit, and I just can't believe how amazing it is!  Its basically the swim bible!!! I defiantly believe the 2hr session I had with Emma was a complete game changer and I have no doubt I can get my swim down to the pro level" Brian, November
315, Health Club, Mannin Way, Caton Road, Lancaster LA1 3PE