2016 Open Water Training Group
This 5 week course is designed for those either new to the open water or people with limited experience. Each week is 1 hour and 30 mins and we will progress through all the essential open water skills, drills and aspects of training you will need for your very first open water race / event. This is perfectly timed for those wishing to do the Great North Swim and have limited experience.
Starting May 12th – 6pm – 7.30pm for 5 weeks. 
Cost £85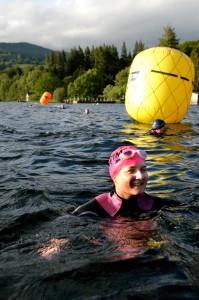 The session is a perfect opportunity to train in group conditions, improve your fitness, technique whilst developing your open water skills and confidence.
Each week will have a different focus and will progress from the week before.
It will involve open water skills as well as training in the environment.
More info to come.
Each session will have:
BCU Lifeguard – SESA – Safety Kayakers.
Safety Boat.
British Triathlon Coach.
Measured, marked course.