Emma Brunning (Director and Head Coach)
Coach / Tutor  / Mentor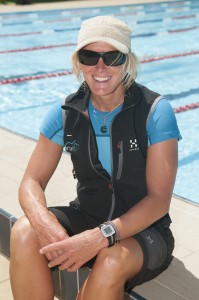 Emma is a passionate coach, tutor and mentor that likes nothing more then seeing her athletes and coaches achieve their goals, dreams and personal challenges.
 Emma set up Active Blu in 2012 after making a career change from University Lecturing. The company is based in the Lake District National Park, where swimmers and triathletes have opportunities to train and develop their skills and fitness at the beautiful Open Water base on Lake Windermere, or at the pool base in Lancaster.
Emma also works internationally for the International Triathlon Union working in coach education across the world. This gives her great insight into different coaching methodology, cultures and the reality of how limited resources and equipment are in some countries. This enables personal creativity to flourish and knowledge and experience to always grow and develop.
Emma prides herself in offering world class professional coaching and has the philosophy that you can always continue to learn and develop from every experience that you have.
As a British Triathlon Coach, Tutor and Mentor this enables her to pass on her knowledge and expertise to others and enjoys the process of supporting, guiding and developing coaches across the world. Emma often finds herself working in different parts of the world working and this year alone she has worked in the USA, AUS, SOUTH AFRICA, CARIBBEAN, GREECE and SWITZERLAND.
Certified as a Swim Smooth Coach in 2012, she now has the job as Coach Education Manager for Swim Smooth – This means designing and delivering the Coach Ed programme and supporting all the international coaches that have been picked to go through the certification process in Perth, Australia.
Check Out what Swim Smooth offers at: www.swimsmooth.com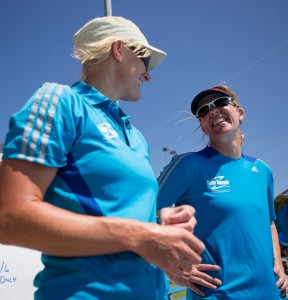 Emma also specialises in Open Water Consultancy – Managing open water programmes within her own business, as well as developing the open water CDP for BTF that run in conjunction with Swim Smooth across the UK, if you are a coach or triathlete keen to develop your skills watch this space for the 2018 Open Water CDP workshops.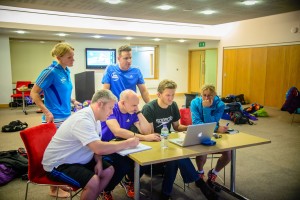 As Coach Education and Development is her passion, she has dedicated her time setting up and designing programmes across the North West so that clubs can continue with their professional development.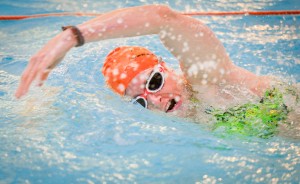 As well as all this – She likes nothing more then jumping in the Lakes and training for her long distance swim events.

Qualifications and Coaching Experiences.
Active Blu – Open Water and Pool Coaching 

Level 3 British Triathlon Coach
Swim Smooth Coach Education Manager
Coach Mentor – International
PgC Learning and Teaching in Higher Education.
PgD Experiential Learning.
MA Development Training.
NLP Practitioner
121 Triathlon Coaching.
Open Water Swimming Consultant.
Swim Smooth Certified Coach.
Triathlon England Tutor and Mentor.
International Triathlon Union Facilitator.
Commentator for the Great North Swim
British Canoe Union – Level 2 Coach
RYA – Safety Boat
SESA Tutor