These days and evenings are an amazing opportunity to immerse yourself in a sport you love in one of the best Lakes in the world.
AT BRATHAY HALL TRUST – AMBLESIDE
EMAIL ME TO RESERVE YOUR PLACE
It's time to indulge yourself for a whole weekend in the amazing Lake District. Learn everything there is to know about open water swimming. Make new friends and be in an environment that will re energise you, so you leave feeling restored, happy and nicely tired via the training we do.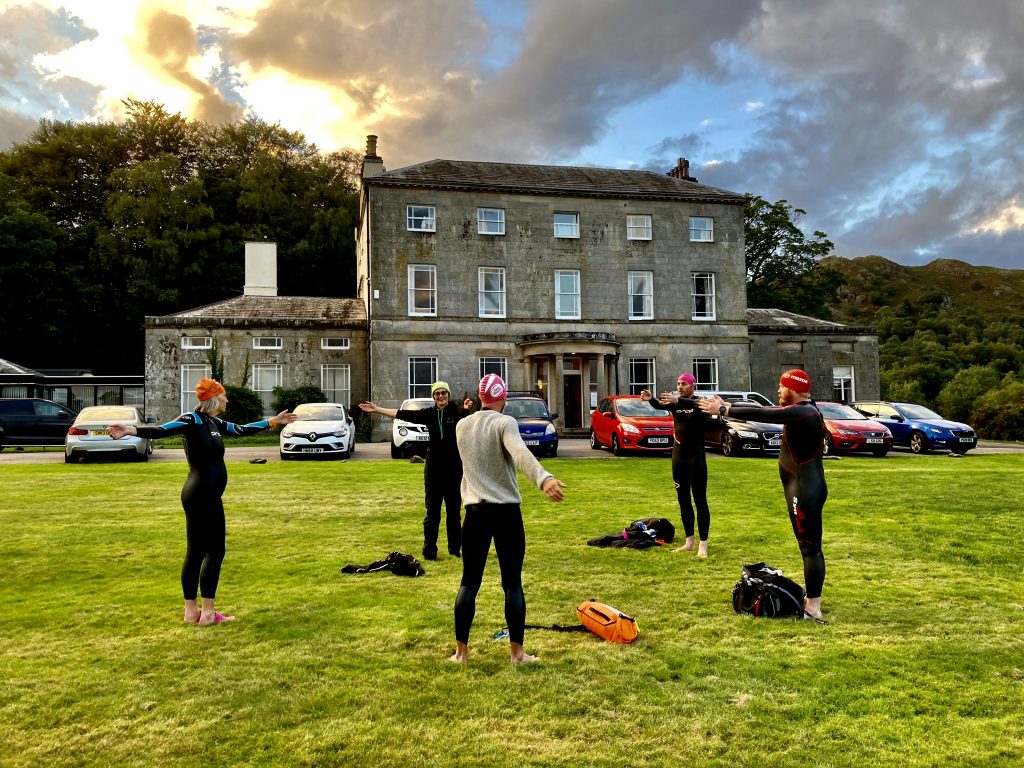 We are running a few Open water days and Nights in 2022
Sat August 20th – 10am – 4pm – £65
This is an open water MASTERCLASS. This day is open for everyone that is looking for a technique tune up. We will offer personal stroke development and also tech you everything you need to know about open water stroke adaption, training and skills. The point of today is to develop your confidence and efficiency in the open water. This is not for those new to open water, or that lack confident. This day is for those that are confident in the open water and wish for a stroke tune up.
Sunday August 21st – 10am – 4pm – £65
INTRODUCTION TO OPEN WATER for those that can swim but are NEW or LESS confident in the open water. We will go over the basics of how to keep safe and get into the open water. Lean everything to support your stroke development and most importantly gain confidence in the open water.
Active Blu SQUAD NIGHT – Thursday August 18th – 6.30pm – 9.00pm SQUAD OPEN WATER. Open to all Active Blu Squad members 😉
Cost £10
This Thursday evening is an opportunity for the Active Blu Squad to come together, have a swim or just meet and catch up. It is aimed at Active Blu Squad swimmers, we will have a catch up, a few fun games and a little training and technique too. If you are keen, please email to reserve your place.
We will spend 1.5 hours looking at stroke technique, followed by a 45 min training session to put what you have learnt into practice.
Thursday August 25th – 6.30 – 9.00pm Cost £35
This Thursday session is for swimmers and Triathletes that would like to go through all open water skills and drills, we will cover the basics from sighting in the open water, drafting and turning. We will do some stroke technique. This session is for those confident in the open water, it does not matter the speed, just that you are happy to get into the water.
To book please email me at emma@activeblu.co.uk to reserve your place.
Venue – Brathay Hall Trust, Windermere, Lake District.
£65 per person for 1 day camp – 10am – 4pm.
Times: 10am – 4pm
These packages do not include food / drink or Accommodation: However you can stay on site at BRATHAY ESCAPES Call them on 015394 33041 quote Active Blu and get your 15% off the standard price.
We are located in the heart of the Lake District and have the beautiful grounds of Brathay Hall Trust to work within. The open water is a pleasant 5 min walk from the main hall, to a private water side location where we can work on open water skills, develop our technique and also do some training.
The last day comprises, of a beautiful swim across the Lake to the far shores for a flask of tea and snack, before heading back to base to celebrate your success.
These days are ideal for those wishing to develop their open water swimming. You would get most from the day if you are already have experience in the open water and have a goal in mind for the future: An event, a challenge, to enjoy the Lakes and waters more safely.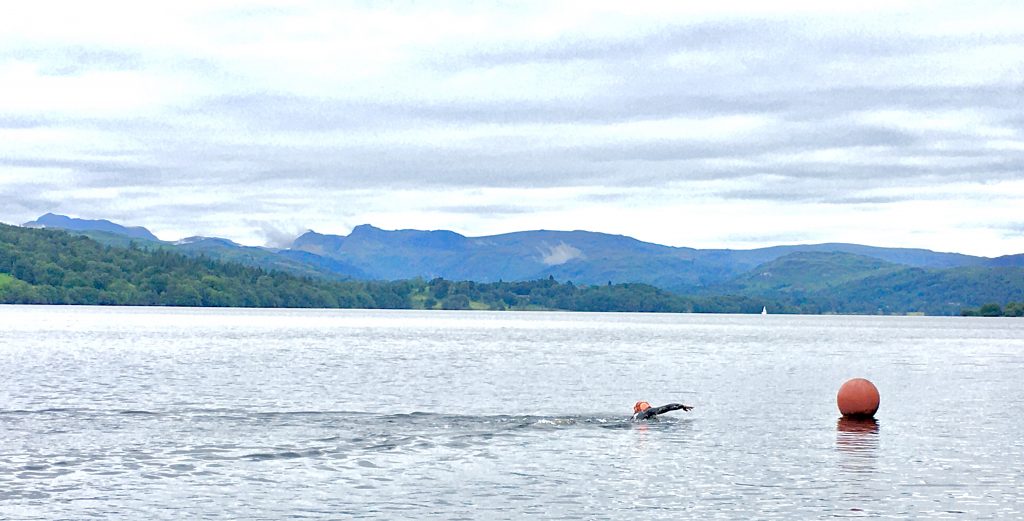 INFORMATION:
YOU WILL NEED: Swimming costume / Wetsuit / Goggles / Tow float (if non wetsuit) /all personal food and drink. Medication with name on it / Thermos flask for warm drinks (essential)
NOT INCLUDED:
No food or drink is on site – Please bring all food and drink.
No accomodation is included- however this is onsite accomodation, if booking please quote ACTIVE BLU for a 15% discount.
PLEASE BOOK BY EMAILING me on emma@activeblu.co.uk
Any questions before booking please email me emma@activeblu.co.uk