This weekend is an amazing opportunity to immerse yourself in a sport you love in one of the best Lakes in the world. .
It's time to indulge yourself for a whole weekend in the amazing Lake District. Learn everything there is to know about open water swimming. Make new friends and be in an environment that will re energise you, so you leave feeling restored, happy and nicely tired via the training we do.
We are running TWO camps one as an introduction to open water swimming and one for those more advanced swimmers / triathlete that want to train a bit harder and swim a bit longer longer.
2 Days – 22nd and 23rd Aug 2020. INTRODUCTION TO OPEN WATER for those that can swim but NEW or LESS confident in the open water.
2 Days – 29th and 30th Aug 2020. INTERMEDIATE and ADVANCED OPEN WATER CAMP. Designed for confidence, advanced swimmers and Triathletes.
We need 6 people for the camp to run. So please do check before booking accomodation.
Venue – Brathay Hall Trust, Windermere, Lake District.
Cost – £200 per person (Introductory price)
Times: Sat 10am – 18.00 and Sunday 8.00am – 16.00pm.
Not including food / drink or Accommodation: BRATHAY ESCAPES Call them on 015394 33041 quote Active Blu and get your 15% standard price.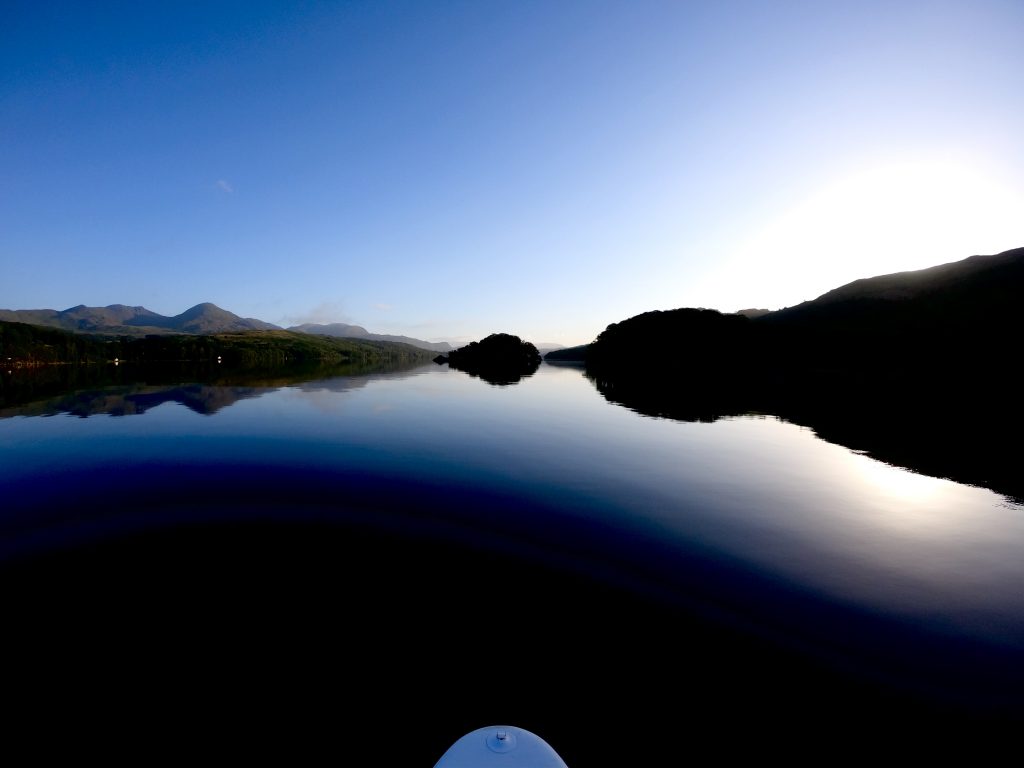 If you are a triathlete or open water swimmer looking to develop your open water confidence, skills and be offered feedback about technique and training this is the weekend for you. Active Blu are delighted to be offering a 2 day camp. You are welcome to do as much or as little as you wish.
We are located in the heart of the Lake District and have the beautiful grounds of Brathay Hall Trust to work within. The open water is a pleasant 5 min walk from the main hall, to a private water side location where we can work on open water skills, develop our technique and also do some training.
The last day comprises, of a beautiful swim across the Lake to the far shores for a flask of tea and snack, before heading back to base to celebrate your success.
This camp is ideal for those wishing to develop their open water swimming. You would get most from the weekend if you are already have experience in the open water and have a goal in mind for the future: An event, a challenge, to enjoy the Lakes and waters more safely.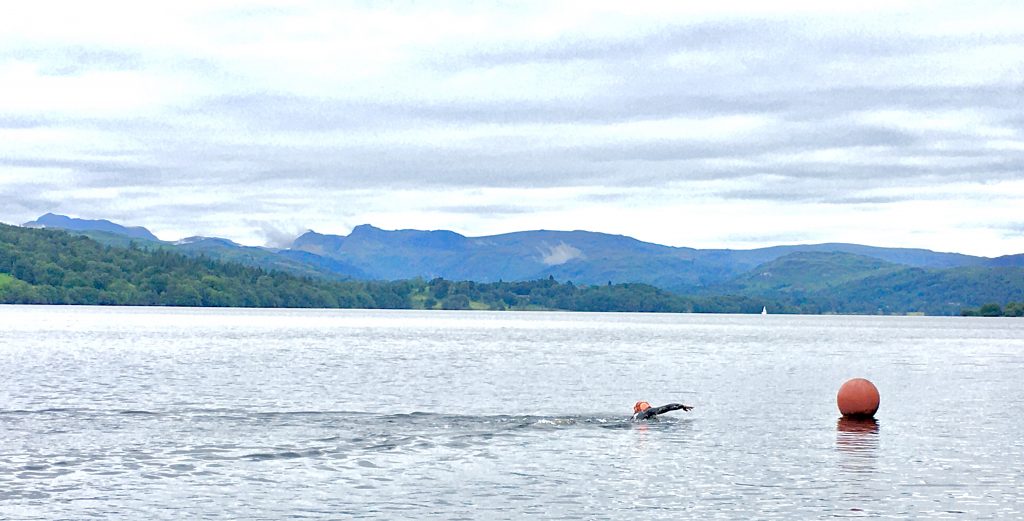 The TWO days involve:
Up to 3 hours of swimming each day – PLEASE NOTE: you do not have to swim for this length of time. Depending on if in Intro course or advanced this will change for the swimmers.
We look at the theory of open water skills, drills, tactics and top tips for developing confidence in the open water and put into practice during our swim sessions.
We look at injury prevention and techniques that will support your recovery, prevent injury and promote improved performance. We do this via a mobility workshop. This will teach you to look after your body, restore function and enable you to perform at your optimum.
Strength workshop an ideal opportunity to look at those essential exercises to look after those vital muscles we use whilst swimming. These exercises are simple but can have an enormous effect on performance and injury prevention.
Training workshop, this is an opportunity to ask those questions about training ideas, making it work for you as an individual dependant on goals, aims, desires. This is about training smart, effectively so you do not waste time and make those precious sessions count towards your goal.
The 4 swim training sessions will compromise of:
1) skills and drills – 2) stroke development – 3) Developing training strategies in the open water – 4) Adventure swim, explore, swim long. This last swim is an opportunity to swim to explore the WINDERMERE have a cuppa, enjoy the environment.
Basically once we have everyone signed up we will have a zoom call and I will make the courses fit for the people on it. 🙂
INFORMATION:
YOU WILL NEED: Swimming costume / Wetsuit / Goggles / Tow float / Yoga Matt / Hard dog ball / Foam Roller / Rolling pin/ all personal food and drink. Medication with name on it / Thermos flask for warm drinks (essential)
COVID: A social distance of 2 meters will be strictly followed at all times. No matter of personal points of views on this on the course this is vital both in and out the water to ensure everyones safety and emotional safety. (This means we want to be inclusive no matter your view) When inside we are working from a very large Theatre room, where we have our own private bathroom facilities, private changing rooms and we have no other contact with anyone else on site. At all times you will have your own chair / equipment and sectioned off area. If the weather is good we will conduct the course outside which 90% could be done like this. If you or anyone you know feel unwell or do not think for any reason you should be attending please DO NOT TURN UP and we will sort another time you can attend. I want to make a safe, nurturing environment where we feel like a close group, but not putting anyone at risk.
NOT INCLUDED:
No food or drink is on site – Please bring all food and drink.
No accomodation is included- however this is onsite accomodation, if booking please quote ACTIVE BLU for a 15% discount.
Any questions before booking please email me emma@activeblu.co.uk