Coaching Courses 2019 
At Active Blu we want to make your Open Water and Triathlon Coaching experience as enjoyable as possible from that very first moment.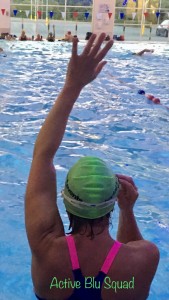 Therefore everything we do focuses on the individuals we have within our groups and developing a personalised and professional programme to suit.
We realise not everyone starts out life as a water baby, so we offer a range of courses and programmes that will meet and cater for all abilities.
These range from:
The novice to open water – These are people who can swim, but are taking the plunge into the wild for the first time.
I would suggest for you guys, join our Introduction to open water swimming courses, before doing our skills courses and the Thursday night training group. Often people nervous about open water will do a 1:2:1 with me first.
The club Swimmer and Triathlete.
For you guys, get straight into the skills courses and then develop your skills in the Thursday night training group. Some 1:2:1 Stroke development and pace awareness work would also be useful.
The elite or age group swimmer and Triathlete.
For you guys, get straight into the skills courses and open water training nights. What also would be very helpful is some stroke development and video analysis work.
The open water enthusiasts. – These are people of all abilities.
For the open water enthusiasts, join our Active Blu – open water development squad. This allows you to regularly do all the above courses with a group of like minded people at a massively reduced cost. There are lots more social aspects to this group, currently the group is planning swimming many of the lakes together this summer….
The Value of seeing yourself. – Video Analysis – Pool Session.
Every swimmer no matter what ability learns from seeing themselves swim. Some times what we imagine does not always fit the reality. I can help break down the stroke and identify areas for development and correction as well as what you already do well.
The facilities.
Having a permanent open water swimming venue, allows us to have exceptional facilities'. Active Blu has a personal club room and class room for those theory sessions, showers, toilets and a cafe to have a feed and get warm after our sessions!
email us: emma@activeblu.co.uk for more information