Video Analysis with Coach Tom. 
Time per session: 75 – 90 mins
Cost: £107
Book now and choose your time online.
Tom is a fantastic coach who runs video analysis sessions for Active Blu from 315 Health Club in Lancaster.

Tom is a very experienced coach and an important part of the Active Blu team. He supports the squads and runs video analysis sessions for athletes of all abilities.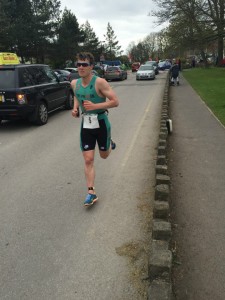 Although not a certified swim smooth coach he works using the same methods of delivery and processes and will transform your swim and feel for the water dramatically.
A brief overview of the session: 
A consultation with Tom, followed by video footage of your swim taken from 4 different angles. You will then go and identify at what you are doing well within your swimming, but also whats holding you back in the water. After this you will jump back into the water for stroke correction, before walking way with the video analysis and clear plan of the drills you will need do to improve your stroke, as well as all your questions answered about how to train effectively to achieve your personal goals.
Coaching days for Tom are: Thursdays and Fridays. Book online with Tom NOW.