British Triathlon supports development of triathlon coaches in Africa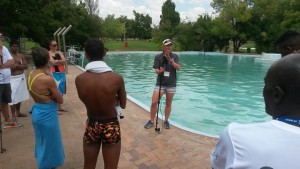 British Triathlon, in partnership with UK Sport International Development, the International Triathlon Union (ITU) and African Triathlon Union (ATU) are to travel to Africa to deliver a Coach Development Programme starting this weekend (13 March).
Date Published: 10 March 2016:
A total of 11 coaches will be represented from Mauritius, Zimbabwe, South Africa and Namibia who will travel to Bloemfontein to receive a four-and-a-half-day residential course, covering technical modules on swimming, cycling, running, transitions, Training Science, Planning and Periodisation, Safety and Risk management, Coaching Styles and Coaching Philosophy, Nutrition, Clean Sport (anti-doping), Talent Development and Running Effective Training Camps.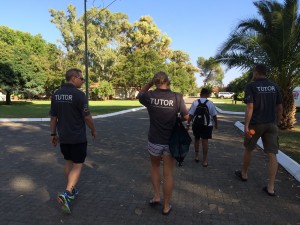 A four-strong team of British Coach Developers, Emma Brunning, Paul Moss, Scott Murray and Shaun Green will deliver the programme; committed to ensuring that the sport of triathlon thrives in emerging and developing countries around the world.
Triathlon South Africa (TSA) president, Dr Debbie Alexander, said: "The British Triathlon/ ITU coaching programme looks amazing, it's such a fantastic opportunity for all African Triathlon Union National Federation coaches.
"The TSA leadership are delighted to host this wonderful British Triathlon initiative supported by the ATU and ITU. It is rare for coaches on the continent to have exposure to such expertise and to be coached by such an experienced coaching team.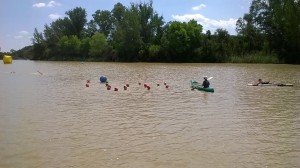 "I wish to express our gratitude to British Triathlon and their coaches for the willingness to make a contribution to the development of our sport on the continent.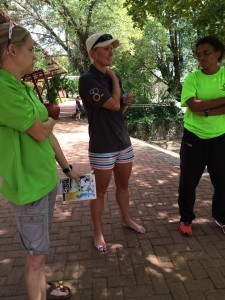 Marisol Casado, ITU President, added: "This is a great example of National Federations coming together to share their knowledge in an effort to grow triathlon. British Triathlon runs one of the most sophisticated coaching programs in our National Federation family. This will be a fantastic opportunity for coaches to learn from some of the best minds in triathlon."
Ian Howard, British Triathlon President, said: "The coming days will prove an excellent opportunity to share our coaching experience with the African Triathlon Union and help improve coaching standards globally.
"Together we can help spread best coaching practice across the continent and help develop more talented athletes".
This project is supported by UK Sport as part of the International Partnerships Programme. British Triathlon are very grateful for the financial and technical expertise provided to help facilitate these National Federation partnerships.