In Cumbria magazine were writing an article about how does success in business relate to the sporting field and links to athletes normal lives. Can success in one area help through out peoples lives.
A reporter and photographer attending one of my swim squad sessions and interviewed me about how I support my swimmers to achieve in their goals, dreams and aspirations.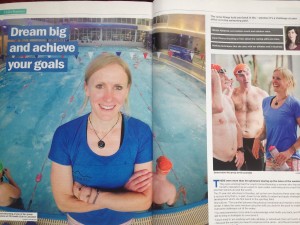 All my squad got behind me to support the process – I know I am very lucky to have some great people around me. I also love nothing more then supporting my athletes to take their first steps towards their new challenges.
Thanks to everyone involved. 🙂