International Success
https://www.triathlon.org/news/article/caribbean_coach_athlete_development_camp_a_success
Earlier this month, British Triathlon, in association with Barbados Triathlon Federation (BFIT), UK Sport, CAMTRI, the International Triathlon Union (ITU) & the Association for Commonwealth Triathlon delivered a second triathlon development project in the Caribbean, building on the successful coaching course in Trinidad for the region 15 months ago in a bid to develop the sport across the continent.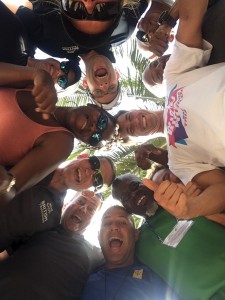 A four-strong team of British Triathlon Coach Developers, Emma Brunning, Scott Murray and Shaun Green, coordinated by Paul Moss successfully delivered a project that supported 10 coaches from the region (Cayman Islands, Jamaica, Grenada, Trinidad & Tobago and Barbados), as well as 12 local Bajan Federation athletes through the British Triathlon Level 2 qualification and a parallel athlete development camp. This enabled the coaches to work with talented individuals from the local federation during the practical elements of their course.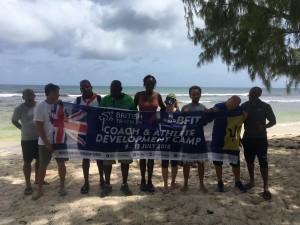 This initiative demonstrates British Triathlon's commitment to ensure that the sport of triathlon thrives in emerging and developing Commonwealth countries around the world.
Ian Howard, President of British Triathlon, said: "I'm delighted to see these Commonwealth nations of the Caribbean region benefiting from the support of our coaching department at British Triathlon. The innovative format of a coach and athlete development camp is a great example of sharing knowledge and experience in an effort to grow the sport of triathlon in the region."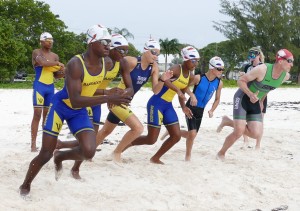 Paul Evans, International Relations Manager at UK Sport, commented: "UK Sport are delighted to have been involved in this partnership to support the continued development of triathlon in the Caribbean. The programme aims to enhance the quality and quantity of triathlon coaches and build lasting partnerships between national federations. We look forward to watching the impact of this in the future."
Paul Moss, British Triathlon's Head of Coaching & Volunteering, said: "It was a real pleasure to be able to go back to this region, building on a similar project started in Trinidad & Tobago. It was evident the impact last year's Level 1 course had and this was built upon; with individuals demonstrating total commitment, professionalism and excellent coaching practices while being taken out of their comfort zone multiple times throughout the week.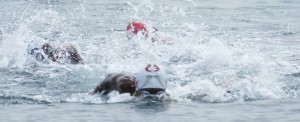 The coaching course was an intensive five-day programme culminating in a series of triathlon and aquathon races for the kids. Coaches will now return to their federations, reflecting and sharing their experiences from the week and will receive ongoing support from British Triathlon. Their motivation and enthusiasm for developing triathlon in the region was infectious and we are humbled that we have been able to play a small part in their development as triathlon coaches and the sport in the region."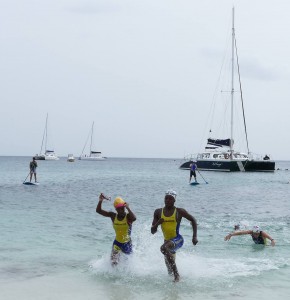 Paul added: "I would just like to offer our thanks and sincere appreciation to UK Sport, CAMTRI and ITU for the financial support to bringing this initiative to the Commonwealth Nations of the Caribbean and to the Barbados Triathlon Federation for making us feel very welcome and facilitating the coaches and athletes camps".
Kara Donnelly, Cayman Islands: "It was an amazing week and I learned so much about myself as a Coach. A coach can have a wealth of technical knowledge in the sport but the skills they develop from working with the athletes both in a group and a one-on-one safe environment is what makes this a superior development program. It was a challenging and sometimes emotional week but the feedback and support I received from the athletes, my fellow coaches and the tutors have really expanded my existing knowledge and skill-set."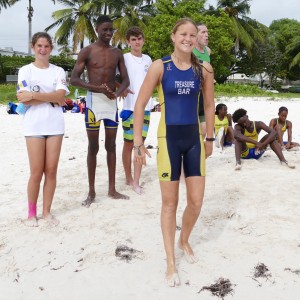 Derek Daniel, Trinidad & Tobago: "Having never worked with juniors, the camp gave me an invaluable opportunity having to work with Barbados' top junior triathletes. Throughout the week we were pushed to consistently deliver high quality coaching to the athletes and this proved to be a very rewarding experience for both myself and the athletes that I worked with".
The project is supported by UK Sport as part of its International Partnerships Programme.
https://www.triathlon.org/news/article/caribbean_coach_athlete_development_camp_a_success