International Development Programmes 2018 
Its been a busy few weeks, traveling across Europe. I have loved every min and have had the privilege of working with coaches and facilitators from all across the world. I have come back from Pula, Croatia with a renewed passion for my role and inspiring coaches and its a bit of time to reflect about the last few international projects I have been involved in recently.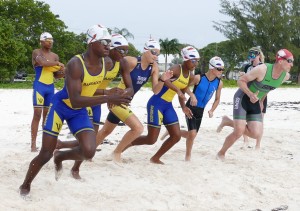 Greece – ETU Kids Development Camp. 
USA – Para Tri  – Coach. 
 Switzerland – ITU Facilitator programme. 
St Croix – ITU Level 1 Facilitator. 
South Africa – BTF Coach Development Programme. Facilitator. 
Trinidad – BTF International Development Programme.Facilitator. 
Barbados – BTF Level 2 International Development Programme.Facilitator. 
Ireland –  ITU Tutor Training programme. Facilitator. 
Croatia –  ITU Level 2 Faciliatator. 
North West Regional Academy Coaching – 2015 – 2018
Australia –  Coach Development Course – Swimming. Facilitator and mentor. 2011 – 2019